Imagine what you can make in enamel.
After working with designers from some of the largest organisations in the world to independent freelance graphic artists, we know that it's possible to create an enamel pin badge for almost anything you can Imagine.
Luke Tonge
Birmingham Design Festival Organiser and graphical guru Luke Tonge is a prime example of how you can use enamel pin badges to create fun keepsakes for your event. We helped him make the BD monogram, the "Imagine" pin for this year's show, and some "Rad" slogan badges, to name just a few that he sells online. We've been working with Luke for a few years, and it's always fun waiting to see what he'll drop in our inbox next.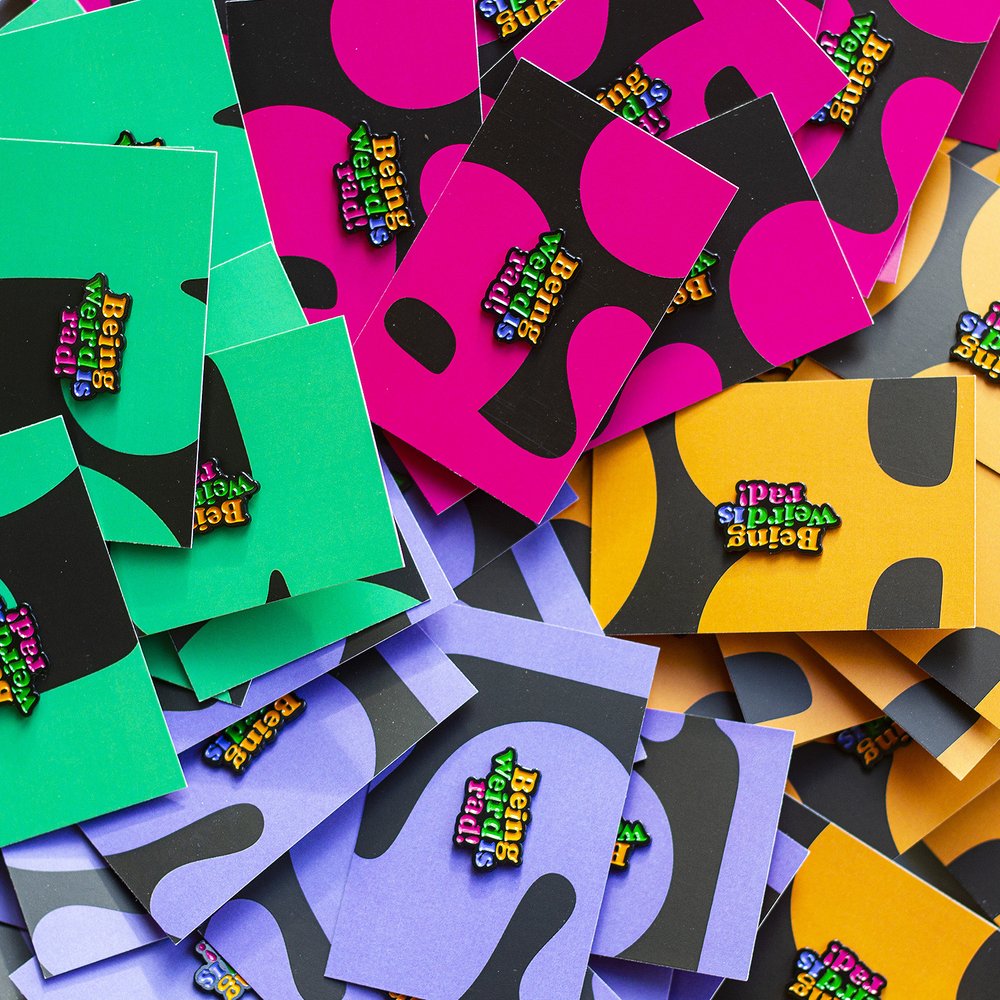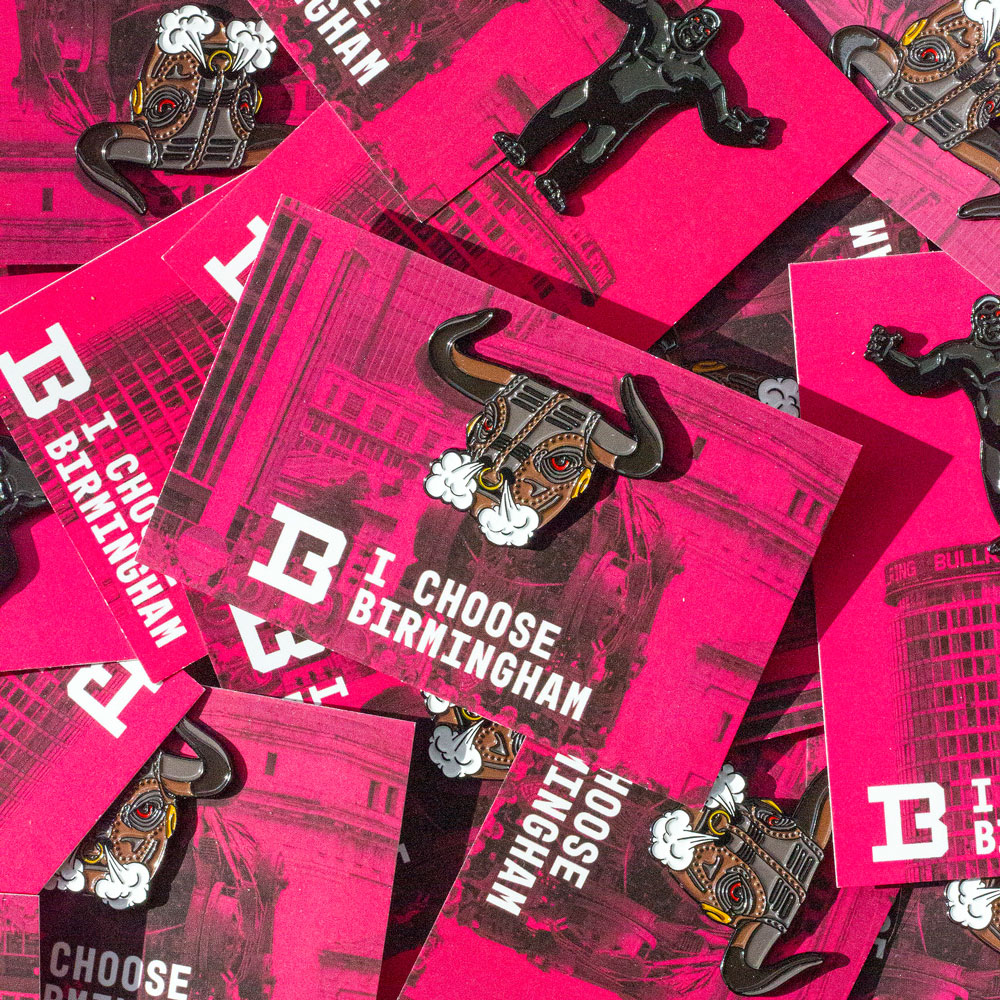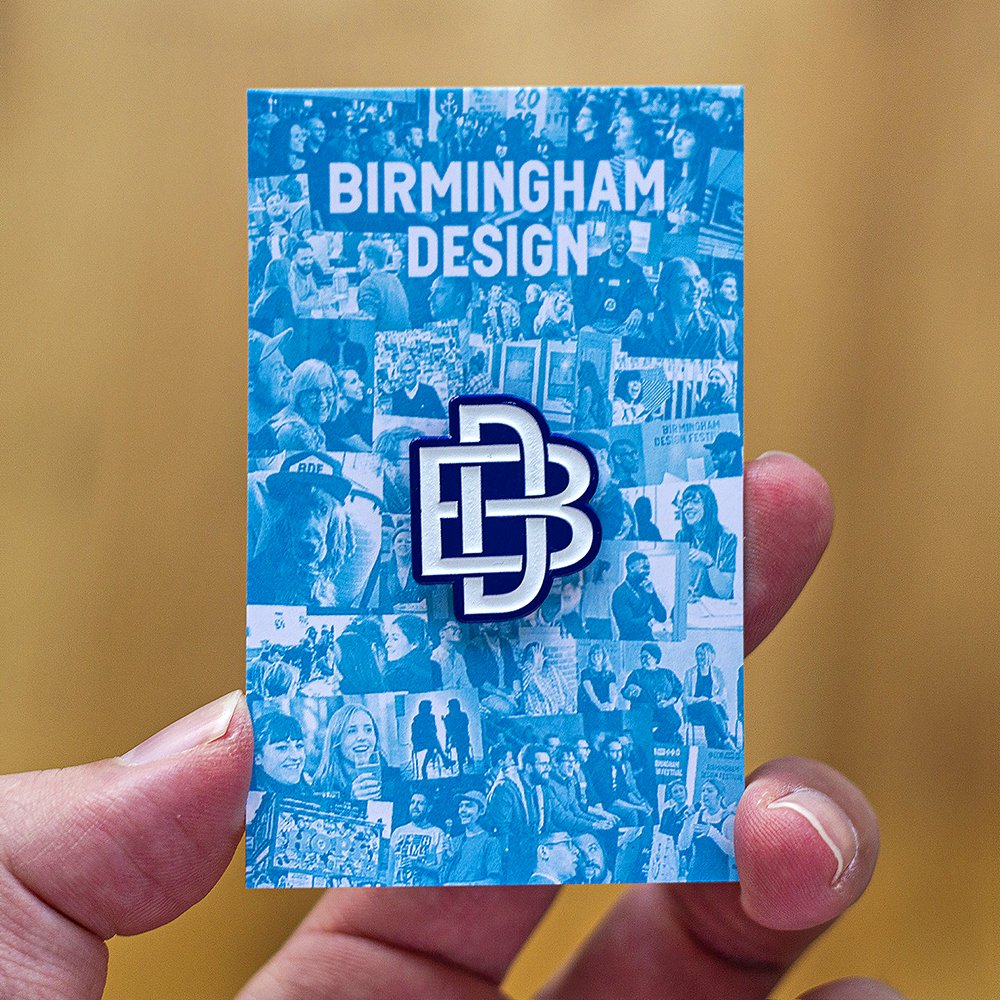 Photos © Luke Tonge
Inspiration
Designer and illustrator Ben from We Are Buoys used his new-found passion for designing pin badges as a creative outlet. If you've ever felt the need to express yourself away from your day job, you could follow his lead and find inspiration in the things you love and let your creative juices flow.
After finding his expressive space, Ben now sells his beautifully designed pins on Instagram and his website.
I decided I needed a creative outlet, something totally different from my day-to-day, and something I was passionate about. I'd seen enamel pins before, brightening up denim jackets and bags. I admired the fun and simple look that came in such a tiny package. I had just gotten an iPad for illustrating and decided to give it a go. Fast forward to March, and my first enamel pin, 'It's Fine' was born. I'd found my passion.
Collectibles
Designers often want us to create a collectible set of pins from their creations that share a common theme. We recently did just that for the Kirkwood Hospice Snowdogs event after we chose Artist Katie Quinn's illustrations to appear on our sponsored dog. We took three local landmarks from her design and made fun, vibrant badges that helped raise much-needed funds while keeping Katie's distinctive artistic style.
Design Challenges
It can be challenging to design pin badges as they are relatively small, and it may require some out-of-the-box thinking to transform your creations into pin-ready designs that meet our guidelines. We've got a set of instructions to walk you through the design process on our website and a team of expert in-house designers if you get really stuck.
As you can see, designers can use enamel pin badges in many ways, and these are just a few. Whether you choose to use pins to showcase your designs, find a creative outlet, or help a local charity, the important thing is to get creative, express your individuality, and contact us so we can bring your designs to life!
As part of us supporting The Birmginham Design Festival this year we are giving you the chance to start your enamel pin journey and win 100 enamel badges.
All you have to do is enter your email on the form and we will pick a winner.
Good luck! You must enter before 19 June 2023 (11:59pm GMT) This competition is open worldwide. Winner will be drawn at random. Email addresses dedicated to giveaways will be disqualified at our discretion. Our competition terms apply from the website. *Soft enamel up to 30mm badge, 4 enamel colours, gold/nickel plated with rubber clutch.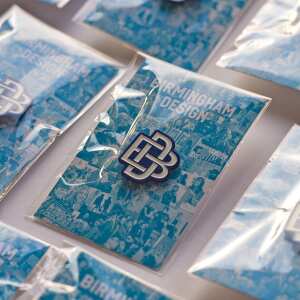 We were delighted with the service from Made by Cooper! Super fast turn-around and high-quality pins that our community love. The personalisation options are second-to-none – like the glow-in-the-dark finish we went with!
Luke Tonge
Birmingham, United Kingdom
Read full review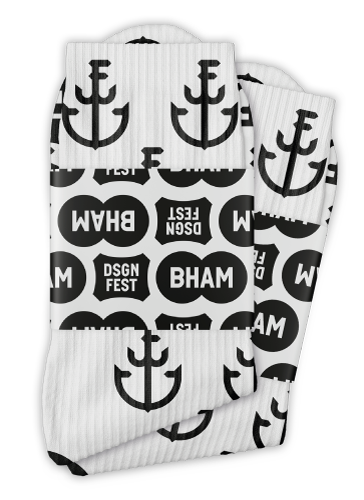 Sport Socks
Look out for the BDF anchor socks we made for this year's event. Our knitted sports socks offer optimal comfort and extra support, but more importantly, there are infinite ways to use custom-designed socks to promote your brand. Be as imaginative or minimalist as you'd like; our expert design team will ensure we create merch you'll love.
Create your own
FREE Samples
Check the quality we produce, if you're not sure about the quality or which process is best for your project then we can send you some samples of previously made work.
Same again?
Encore!
Create a re-run of the products you've had made previously with us then we can offer you a fixed discount for a repeat order.
Some of the organisations we have worked with